Overbrook Square Group
OWNING IT: EXCELLENCE
Brand Identity / Content Writing / Custom Photography / Site Design & Build / Graphic Design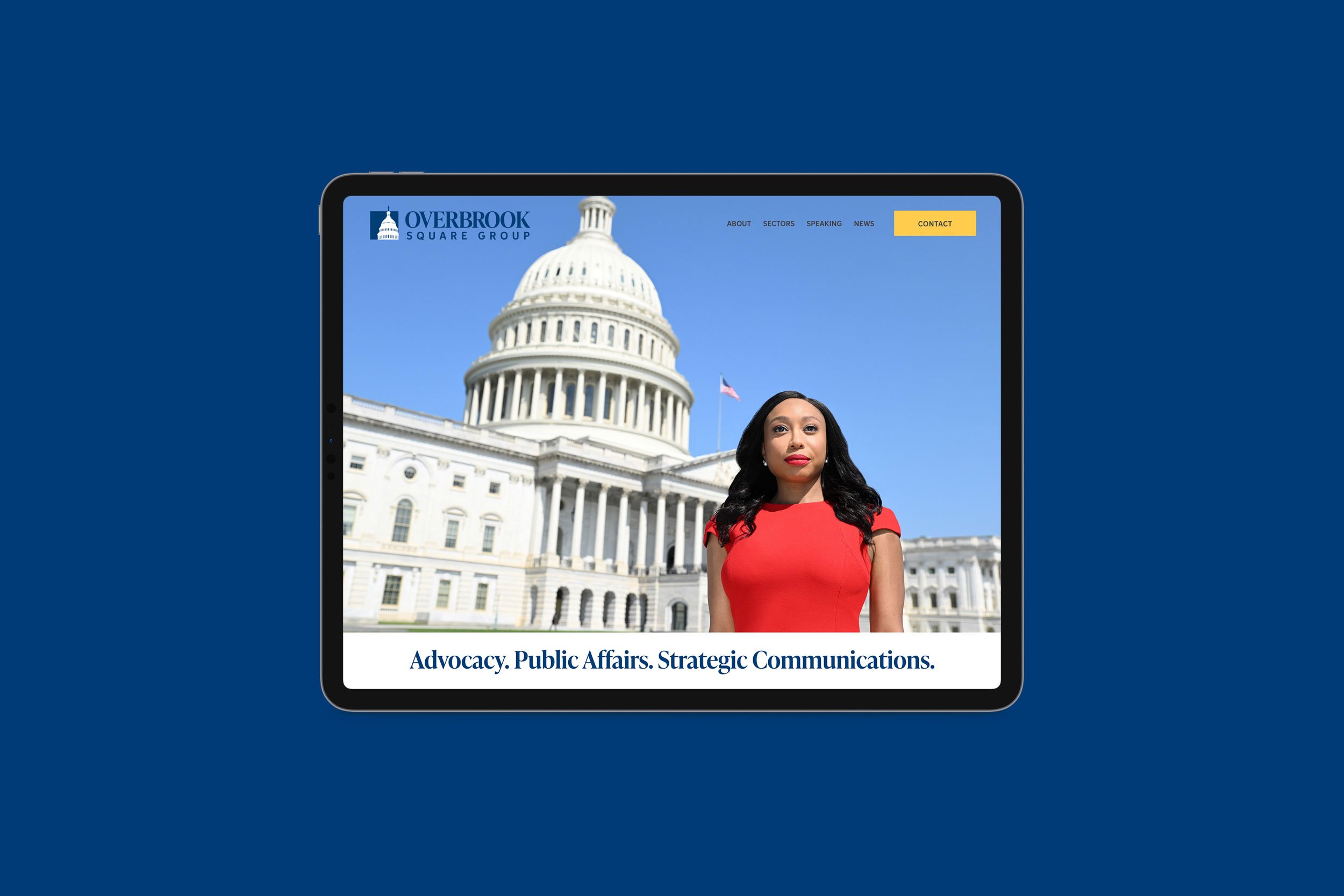 Advocacy. Public Affairs. Strategic Communications.
OVERVIEW
Overbrook Square Group is a DC-based public affairs, public advocacy and strategic communications firm focused on the financial services and housing sectors. The founder, Gisele Roget is committed to advancing policies that empower individuals and communities to build wealth.
Gisele originally reached out to us after reading our blog series on rebranding. Although she had started her consulting firm a year before, she didn't yet have a business website. There's no question that Gisele really knows her industry and has the credentials and background necessary for success. Now she wanted to reflect that hard-earned expertise online.
After talking through her goals we hired Michelle Mercurio to work with Gisele on her brand messaging and to write the content for her website. We connected her with our dream team: Melany Carlos to do her colors, Tee Wright to style her and Phelan Marc to shoot her custom photography downtown in front of the Capitol building and co-working space. And for the first time ever, we hired professional models for the photo shoot. Thanks to Tee for facilitating and having the connection.
Since Gisele had worked in congress in the past and it's a big part of what she does now, we incorporated the Capitol building into both her photography and her logo. It's one of the most recognizable buildings in DC and our country (especially lately) and conveys strength, stability, and Gisele's experience in the public and private sectors. 
Finally, we put it all together in a refined, smart website design - all in less than a month! In addition, we want our clients to feel that their website not only encompasses their business but also their presence as a professional. With this in mind, we also highlighted her many speaking engagements and the news in which she appears.