Arrowine & Cheese
OWNING IT: EXCELLENCE
Strategy / Custom Photography / Content Writing / Website Design & Development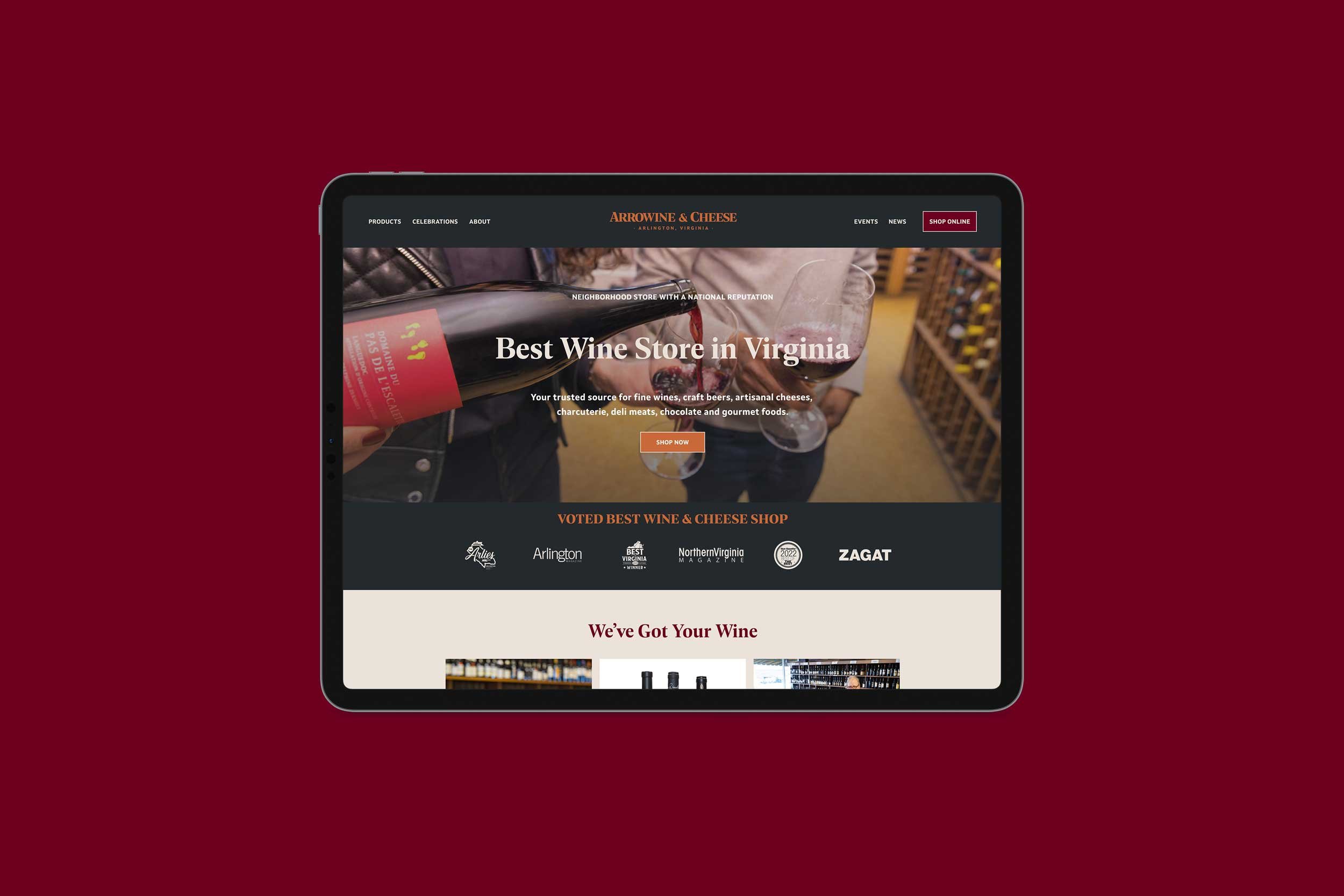 The best wine, cheese, beer, charcuterie, and gourmet foods store in Virginia
OVERVIEW
Arrowine & Cheese is an award-winning neighborhood store with a national reputation and has been located in Arlington, VA community for over 50 years. They're a family business that's dedicated to having the best wine, cheese, charcuterie, craft beer, and gourmet groceries in the DC metro area.
Arrowine came to us because they had both a Squarespace site with store information and a Shopify site that had been set up during the pandemic that they were using to process orders. Unfortunately, the way the Shopify site was set up, it didn't allow them to make the kind of changes they wanted.
They didn't want to redo the Shopify site b/c it's a lot of work to set up an online store with hundreds of products but they wanted the opportunity to tell a better story with their Squarespace site—their expertise, specials, events, history and location. Also including more content on their website would give them better SEO and the ability to capture email addresses more easily.
We worked together to design and build their new Squarespace site and created varied links to their Shopify site. The very first thing needed was custom photography. We hired Tamzin Smith, a local photographer who did an amazing job capturing the personality of the store employees, products and its newly renovated interior.
We also wrote new content for the top-level pages. Arrowine has a lot of history, details and information to impart. It needed to be conveyed in a clear and concise way that they would be able to edit and change on the fly.
Clear content messaging and storytelling, combined with beautiful custom brand photography, the Arrowine custom-built website is functional, aesthetically pleasing, and delicious!
Before & After
Move handle left (after) to right (before).